Greeting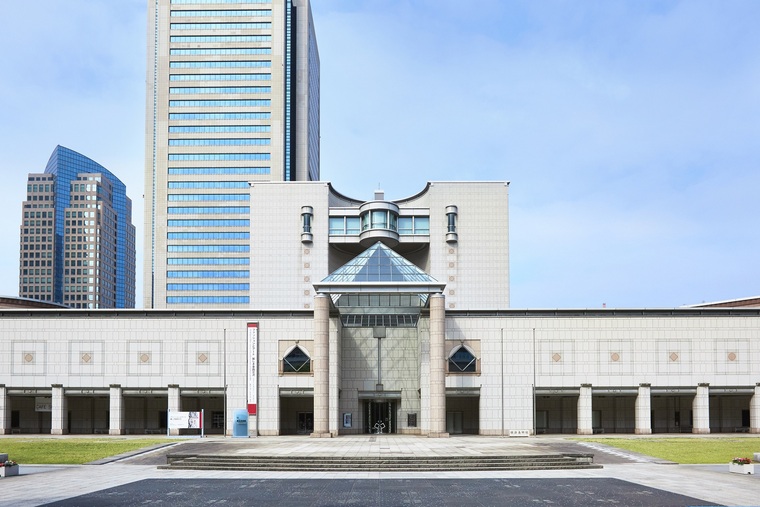 The Yokohama Museum of Art was opened in 1989 to nurture a rich civic culture in Yokohama by encouraging citizens to appreciate modern and contemporary art and also engage in creative activities themselves. Appropriate to this international port town, the museum has focused its collection and exhibition activities on art made after 1859, the year in which the Port of Yokohama first opened. Photography has also constituted a key aspect of our collection, as Yokohama was one of the birthplaces of that medium in this country.
Another of the museum's important missions is to encourage artistic activities among citizens and children by providing various courses and classes. In recent years, we have used our experience in that sphere to begin education programs focused on art appreciation, too. Furthermore, to encourage research and broader appreciation of art in the community, we operate an Art Information and Media Center that collects art books and videos.

As of 2013, the Yokohama Arts Foundation was reappointed as administrator of the Yokohama Museum of Art for a period of 10 years.
It is our belief that a museum must convey to the general community the raison d'etre of art, while at the same time fulfilling a variety of sometimes conflicting specialist functions. A museum must have the ability to conserve, by maintaining and administering valuable works of art appropriately so they can be passed on to future generations; it must have the ability to document, for the sake of conveying to future generations both quantitative and qualitative analysis gleaned through investigation and research; it must have the ability to experiment, by introducing new expression and contributing to the creation of new values; it must have the flexibility to be able to convey to a variety of people how the attractions of art can encourage the imagination and creativity; and, finally, it must have a continuity in its operational and management foundations to allow for all of its activities to be carried out. When the Yokohama Museum of Art set out on its new start, we established a policy of strengthening its education programs; citizen outreach programs; operability; management foundation and human resources; and its ability to convey its message to a wide audience.
Keeping sight of our important role as a research institution, we will continue to be a center of cultural activity for the citizens of Yokohama while also providing art-related experiences for the enjoyment of people from around the country and the world. We thank everyone for your continued support and encouragement.