Our Countermeasures against the new coronavirus (COVID-19)
Yokohama Museum of Art will be taking various countermeasures against the new coronavirus (COVID-19) in consideration of the health and safety of our visitors and staff members.
We appreciate your kind understanding and cooperation in advance.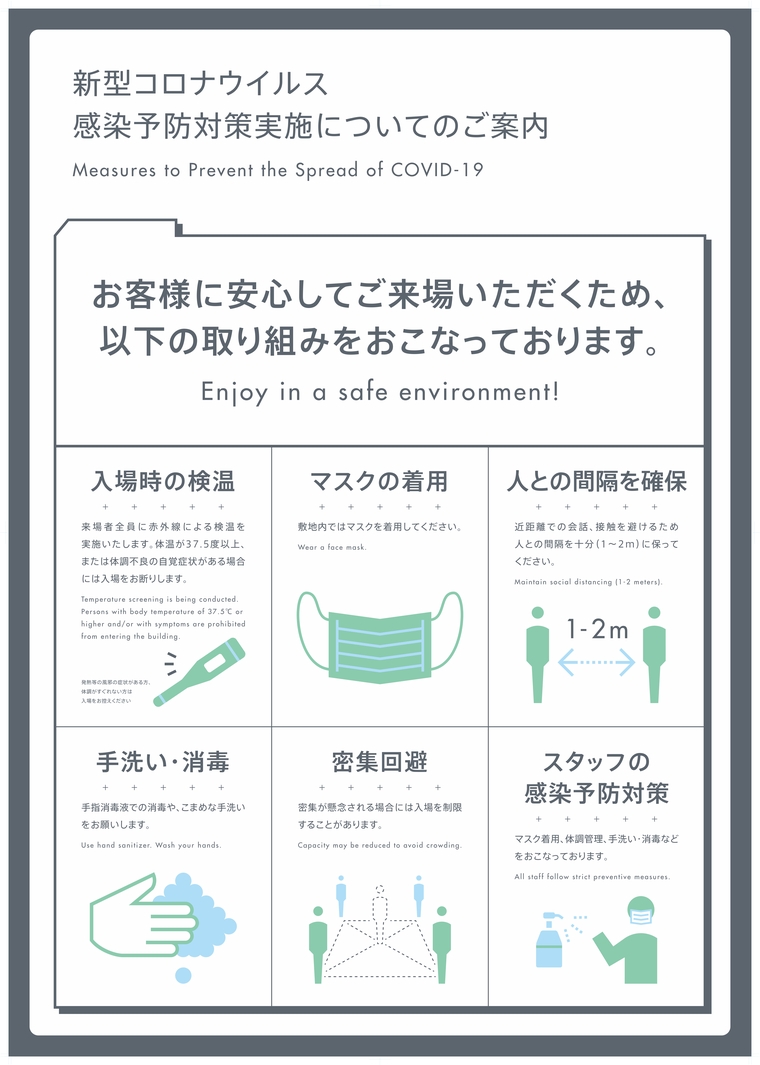 Wear a face mask.
Go through body temperature screening before entering.

Wash hands and sanitize regularly, as well as when and where necessary.
Keep physical distance between other visitors.
Refrain from visiting if they have symptoms of cold, flu, or other sickness.

Provide contact information to inform the public health center and other public agencies when necessary.

Seek assistance when they are not feeling well.

Please follow instruction on the premises.
*For the protection of the visitors and others, entry is prohibited for visitors with a body temperature of 37.5℃ or higher.

According to the new coronavirus (COVID-19) situations, it may be different from the website. We appreciate your understanding.

Our Efforts
Venue
Spaces will be ventilated. Hands-on items and hand-touching areas will be thoroughly sanitized.

Reception and other visitor contact points will be shielded.

An alcohol-based hand sanitizer is placed at every entrance.

The PLOT 48 is appropriately ventilated and disinfect around.

Staff

All staff on the premises will be required to check their body temperature and their health conditions on a regular basis.

All staff will wear face masks and follow other preventive measures, such as wearing gloves, when and where necessary.

All staff consistently wash their hands and put the hand sanitizer.