Art Information and Media Center
Outline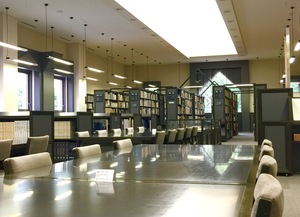 The Art Information and Media Center is where art-related information (books, images, etc.) collected by the Yokohama Museum of Art is sorted, stored and made available to citizens and researchers for free.
Visitors can browse more than 110,000 books (when including the ones in the closed stacks) and view about 580 video titles. These books and videos cannot be lent out.
Search terminals are available for visitors to search for books and videos held in the Center as well as art works in the museum's collection. Visitors can also use the Internet to search for books owned by other art libraries and national and public libraries as well as when looking for exhibition information.
The spacious open-access reading room has 47 reading seats, four search terminals, a photocopying machine, a microreader and a video library monitor.
There is also a reference material section where the Center presents a selection of books related to currently held exhibitions. Valuable books are displayed in the display case.
We welcome visitors including those visiting our exhibitions to use the Art Information and Media Center for art research, information gathering and the appreciation of art at a deeper level.

Opening hours
10:00-18:00 (last admission at 17:30)
Closed
Thursday, Year-end and New Year holidays.
Please kindly check our Calender for irregular closing days.

The Center's Archives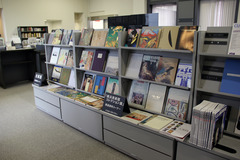 The Open-access Archives
Japanese books, encyclopedias, newly-arrived magazines, the museum's exhibition catalogues and newly-arrived exhibition catalogues

The Closed-access Archives
Foreign books, exhibition catalogues from Japan and abroad, collection catalogues, publications by art museums and research institutes, back numbers of magazines, extra-large books, microfilms, Nakamura Library books (an art education-related collection including art textbooks)

Access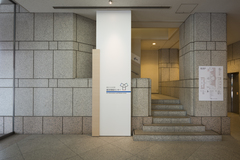 The Art Information and Media Center is situated on the left hand side when facing the front of the museum. It is one floor above the restaurant near to the Landmark Tower. Please use the stairs or the elevator in front of the restaurant.

When the exhibition 'Yokohama Museum of Art Collection' (admission fees required) is held, the Center can be accessed via the exhibition venue. Please keep the exhibition ticket stub as you have to show it to our staff when you reenter the exhibition venue.