New Artist Picks: Wall Project Murakami Saki | Stray Child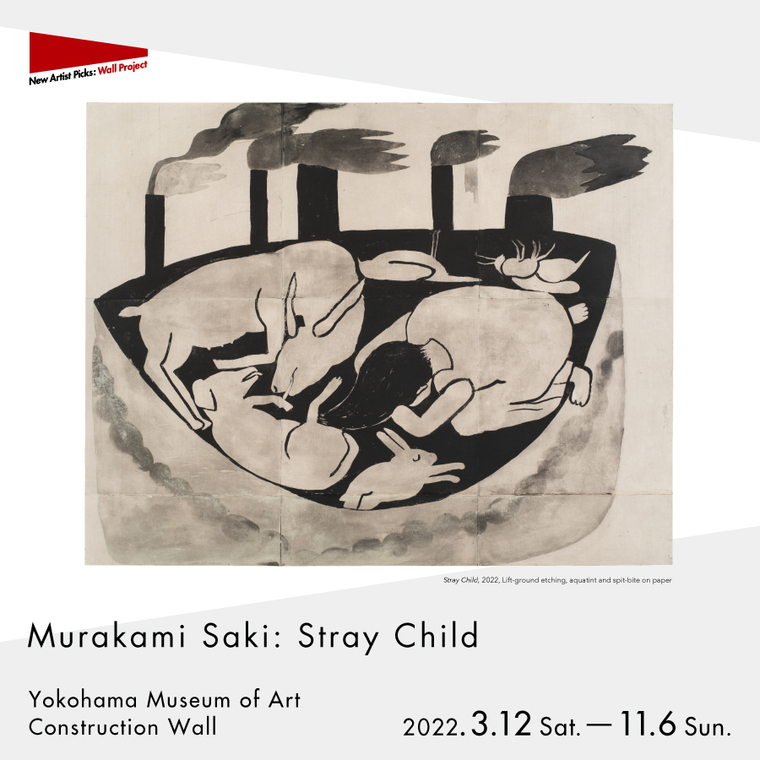 Overview
Aimed at introducing the work of promising young artists, the Yokohama Museum of Art's "New Artist Picks" series has been held since 2007 in the Art Galleries and other spaces within the museum.
With the museum now closed for renovations, two special "Wall Project" editions of the series will be held to present the work of young artists on the construction wall facing Art Square in Grand Mall Park in front of the Yokohama Museum of Art.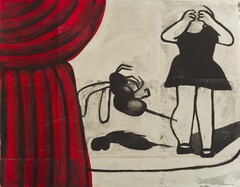 In the first installment, we will introduce the work of Murakami Saki (born 1992), who works primarily in copperplate print. Murakami's work depicts motifs born from her personal memories and traumas using techniques such as lift ground etching, whereby lines are corroded in the copperplate by applying poster colors by brush.

Murakami sees her production as an act of "scarring the copper plate" and states that "the lines engraved on the copper plate are scars in the heart, the ink that fills them is blood, and the paper placed on top is the bandage." The work's simplistic appearance belies a foundation of raw emotion, the artist's fear, resentment, desire and love for modern society. Another characteristic of the work is that animals such as dogs, horses, birds and insects are central motifs. While animals are portrayed as threats to humans, they also appear as close allies with whom pain is shared. In this way, Murakami's work does not just depict trauma, but is an attempt to heal it.
In this project, a total of 18 works, including two new works and 16 produced between 2015 and 2021, will be shown. As we seek out new ways of living based on the experience of the pandemic, Murakami's themes of death and rebirth, and human-animal relationships remind us of the importance of recognizing weaknesses and of engaging the world with a sense of humility.

Biography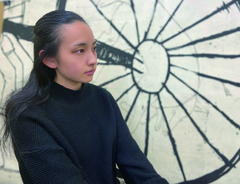 Murakami Saki
Born in 1992, Gunma Prefecture. After graduating from Musashino Art University with a degree in Printmaking, she completed the master's program at the Graduate School of Fine Art Course (Printmaking) at Musashino Art University. Her recent exhibitions include solo exhibition "gone girl" at Ueda City Museum of Art, Nagano (2019), and group exhibition "Chaosmos 6: Into the Silent Spring" at Sakura City Museum of Art, Chiba (2021).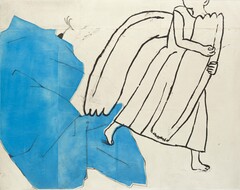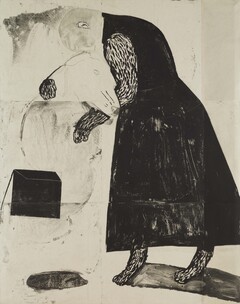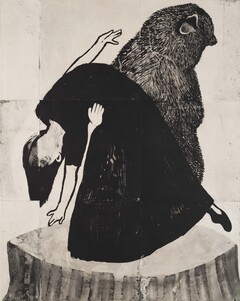 Outline
| | |
| --- | --- |
| Dates | March 12 (Sat.) - November 6 (Sun.), 2022 |
| Venue | Construction Wall, Yokohama Museum of Art |
| Admission | Free |
| Organized by | Yokohama Museum of Art (Yokohama Arts Foundation) |
| In Cooperation with | Gallery Kobayashi |