New Artist Picks Sakurai Mariko: Sewing Lives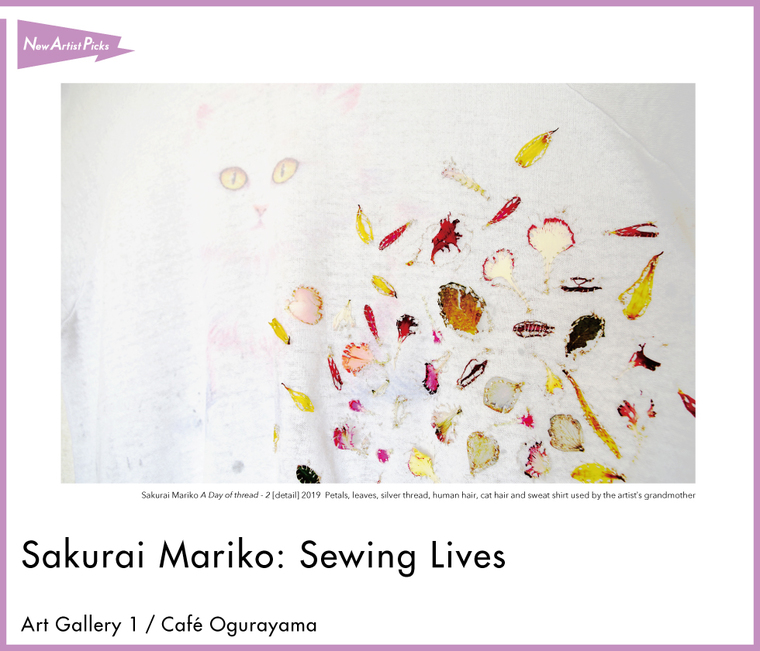 Exhibition Dates Change as a Temporary Closure (Updated March 27, 2020)
In view of the evolving COVID-19 (Coronavirus Disease 2019) situation, the Yokohama Museum of Art is temporarily closed until further notice.
Exhibition dates of the New Artist Picks "Sakurai Mariko: Sewing Lives" will be postponed until reopen the Museum.
We thank all of our visitors for their understanding and cooperation.

Overview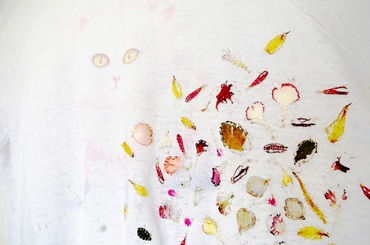 Born in Yokosuka, Kanagawa Prefecture in 1987. Lives in Yokohama. Completed a master's degree in art and design at the Graduate School of Comprehensive Human Sciences, University of Tsukuba with a major in wood crafts. Using "sewing" as a means of expression, Sakurai creates works made primarily of natural materials such as wood chips, leaves, and flower petals. Her pieces might be seen as an act of tracing memories of the time that was inscribed in the materials with each handmade stitch, and committing them to a visible form.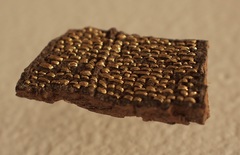 In this exhibition, we present new works dealing with Sakurai's personal history in her home area of Sajima (in Yokosuka). We hope that you will take advantage of this opportunity to see this promising young artist.
Biography

SAKURAI Mariko
1987 Born in Yokosuka, Kanagawa Prefecture, Japan
2010 Graduated from the School of Art and Design of the University of Tsukuba with a Major in Wood Crafts
2012 Graduated from the Graduate School of Comprehensive Human Sciences, University of Tsukuba,
Master's Degree of Art and Design with a Major in Wood Crafts
Lives and works in Yokohama

Selected solo exhibition

2008 "Konoha" "T+" Art Gallery, University of Tsukuba, Ibaraki
2011 "Sewing Woods –Moineau and Bagworm" Galerie Moineau, Tokyo
"Sewing Woods" GALERIE PARIS, Kanagawa
2013 "Under 35" Curated by Morita Saiko, BankART Studio NYK, Kanagawa
2014 "Sakurai Mariko" GALLERY RUEVENT, Tokyo "Sakurai Mariko" Gallery Gigi, Kanagawa
"Missing Island on a Map" SILVER SHELL, Tokyo
2015 "Wood and Embroidery" LIBRE, Tokyo
2016 "Searching Memories" GALERIE PARIS, Kanagawa


Outline
Dates.
March.14 (Sat.) - April.12 (Sun.),2020 *Dates Cahge

Venue
Art Gallery 1
Café Ogurayama

Closed
Thursdays

Open Hours
11:00-18:00
*Café Ogurayama 10:45-18:00
Admission
Free
Organized by
Yokohama Museum of Art (Yokohama Arts Foundation)
In Cooperation with
GALERIE PARIS, Café Ogurayama