NUDE: ART FROM THE TATE COLLECTION
Highlight

The Nude is a central theme which western artists have always confronted. Symbolizing beauty, expressing love, and reflecting on what it means to be human, artists' representation of the naked body is also continuously challenging and controversial.

Tate's renowned collection of historic, modern, and contemporary art includes paintings ranging from late 19th century Victorian depictions of classical mythology and history, to present-day politicized representations of the human body. This exhibition tells the story of the depiction of the naked body over the span of 200 years of western art history.

Sir Frederic Leighton's "Psyche" presents an idealized nude in a classical setting; Pierre Bonnard and Henri Matisse portray nudity within an intimate domestic space; Rodin's monumental marble sculpture "The Kiss," coming to Japan for the first time, depicts the eternal love of a man and a woman. This exhibition also offers surrealist interpretations of the naked body alongside the art of Francis Bacon, a painter who pushed the limits of reality in his expression of the human condition. It also includes contemporary interpretations of the human body by artists such as Barkley L. Hendricks and Cindy Sherman.

Through the presentation of approximately 130 artworks – paintings, sculptures, works on paper and photographs – visitors will see how the representation of the nude has evolved in the context of both artistic expression and shifts in social and political attitudes.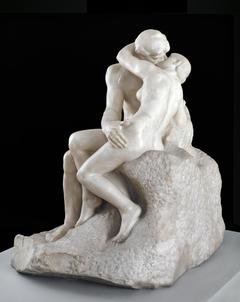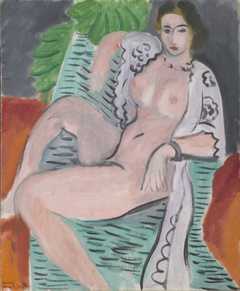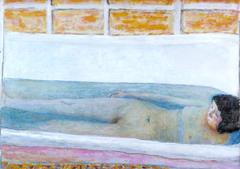 Outline
Dates 
March 24(Sat.) - June 24(Sun.), 2018

Open Hours 
10:00-18:00
*Open until 20:30 on May 11(Fri.) and June 8(Fri.), 2018
*Admission until 30 minutes before closing.

Closed
Thursdays (except May 3, 2018), May 7, 2018
Organized by
Yokohama Museum of Art [Yokohama Arts Foundation], The Yomiuri Shimbun, Tate
Sponsored by
Dai Nippon Printing Co., Ltd.
Supported by
British Council Japan, J-WAVE
In Cooperation with
Japan Airelines, Minatomirai Line, Yokohama Cable Vision Inc., Yokohama FM Broadcasting Co., Ltd., Metropolitan Expressway Co.,Ltd.

Ticket
Adults
\1,600(\1,400 / \1,500)

University students
College students
\1,200(\1,000 / \1,100)
High school students
Junior high school students
\600(\400 / \500)
Children under 12
Free
Seniors (65 and older)
\1,500 *ID required. Only available at ticket counter in the museum.
*(/)= Advance/Group of 20 or more.
*For a group of 20 or more, reservation is required in advance.
*Advance tickets are available from January 20(Sat.) until March 23(Fri.), 2018 at the Museum Shop and Official website and the other Ticket Agencies.
*Visitors with disabilities and one person accompanying them are admitted free of charge. (Please present a certificate at the entrance.)
*The ticket also gives admission to the Exhibition of the Museum Collection for the same day.