Ishiuchi Miyako: Grain and Image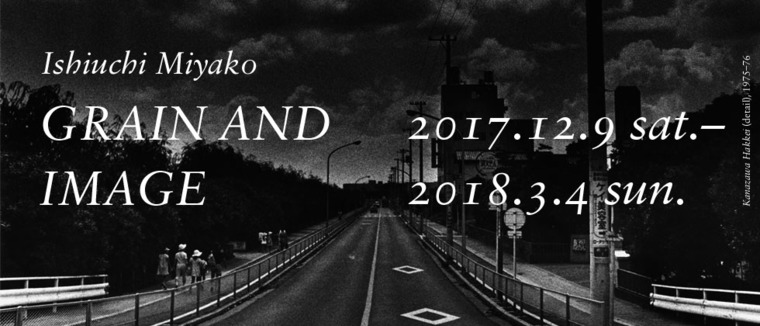 Highlight
Ishiuchi Miyako (born in 1947) is currently one of the most highly acclaimed photographers in the world. Her many honors include being the first Asian woman to receive the Hasselblad Foundation International Award in Photography in 2014.

After studying weaving at Tama Art University, Ishiuchi began taking photographs on her own. She was quickly recognized for her coarse-grained, monochrome pictures of Yokosuka, the city where Ishiuchi spent her adolescence, and former red-light districts in various parts of Japan. In recent years, the artist's work "ひろしま/hiroshima," which deals with clothing used by victims of the atomic bomb, and a series depicting the personal effects of the Mexican painter Frida Kahlo have led to even greater renown.
Twenty-seventeen is the 40th anniversary of Ishiuchi's solo exhibition "Yokosuka Story," which in effect marked her debut as a photographer. Slated for this landmark year, this exhibition focuses on "grain," one of Ishiuchi's keywords, and consists of approximately 240 items from thirteen series, from her early years to never-before-shown works.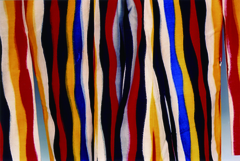 Through these photographs of abandoned buildings, scars, silk kimono beloved by women of the Taisho and Showa era who played an important role in the modernization of Japan, and personal articles that belonged to the artist's mother and atomic-bomb victims, the exhibition presents Ishiuchi Miyako's world, in which she has consistently addressed themes such as existence and absence, people's memories, and vestiges of time.
The forty years since I set up my darkroom in Yokohama have passed quickly. The photographs born there are now vintage prints, the particles of their grain conspicuous after digesting their fill of air and time. My images, launched in Yokosuka, convey their individual spirits to merge history, the human body and things left behind and set off into the future.

Ishiuchi Miyako

Biography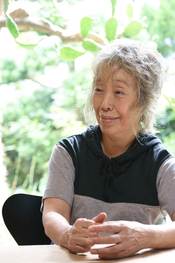 Ishiuchi Miyako

Born in Kiryu, Gunma Prefecture. Ishiuchi had a solo exhibition titled "Time Textured in Monochrome" at The National Museum of Modern Art, Tokyo in 1999. In 2005, she represented Japan at the Venice Biennale with "Mother's 2000-2005: Traces of the Future," for which she photographed her mother's belongings. In 2008, Ishiuchi released the series "ひろしま/hiroshima" for which she took pictures of belongings left behind by victims of the atomic bomb, which were shown in her solo exhibition at Hiroshima City Museum of Contemporary Art, as well as published as a book. She photographed kimonos of the type known as "Meisen," and in 2012 this series, "Silken Dreams," was featured in her solo exhibition held at the Marugame Genichiro-Inokuma Museum of Contemporary Art. Ishiuchi also traveled to Mexico to photograph Frida Kahlo's belongings kept at the Frida Kahlo Museum. In 2013, her "Yokosuka Story" was shown at the Tate Modern in a collection exhibition. In 2014 Ishiuchi had a solo exhibition as her Hasselblad Award show at the Hasselblad Center, and in 2015 she held a solo exhibition titled "Postwar Shadows" at the J. Paul Getty Museum in Los Angeles, featuring works ranging from her first series "Yokosuka Story" to her latest one "ひろしま/hiroshima." In 2016 she held a solo exhibition titled "Frida is" at Shiseido Gallery in Tokyo. Her book of photographs "Shashin kankei (About Photography)" was published by Chikuma Shobo.
Outline
Dates
December 9 (Sat.), 2017 - March 4 (Sun.), 2018

Open Hours
10:00-18:00
*Open until 16:00 on March 1 (Thu.), 2018
*Open until 20:30 on March 3 (Sat.), 2018
*Admission until 30 minutes before closing.
Closed
Thursdays (except March 1, 2018),
December 28, 2017ー January 4, 2018.

Organized by
Yokohama Museum of Art (Yokohama Arts Foundation)

Grant from
Japan Arts Fund

Production Grant from
Terumo Foundation for Life Sciences and Arts

Sponsored by
NIKON CORPORATION, NIKON IMAGING JAPAN INC., Shiseido Co., Ltd.

In Cooperation with
The Third Gallery Aya, Minatomirai Line, Yokohama Cable Vision Inc., Yokohama FM Broadcasting Co., Ltd., Metropolitan Expressway Co., Ltd.,
CHOCOLATE DESIGN CO., Ltd.

Ticket
Advance Pair Tickets
\2,000
*A pair of tickets for two people.
*On sale from August 3 (Wed.) until October 8 (Sun.), 2017
Adults
\1,500(¥1,300/\1,400)

University students
High school students 
\900 (\700/\800)

Junior high school students
\600 (\400/\500)

Children under 12
Free
Seniors (65 and older)
\1,400
*ID required. Only available at ticket counter in the museum.
*(/)=Advance / Group of 20 or more.
*For a group of 20 or more, reservation is required in advance.
*Advance tickets are available from October 9 (Mon.) until December 8 (Fri.), 2017 at the Museum Shop and through Seven-Eleven ticket or eplus ticket.
*Free admission for high school students and younger with valid IDs on Saturdays.
*Visitors with disability and one person accompanying them are admitted free of charge. (Please present certificate at the entrance.)
*The ticket also gives admission to the Exhibition of the Museum Collection for the same day.