The Exhibition of the Yokohama Museum of Art: Collection 2016 Part1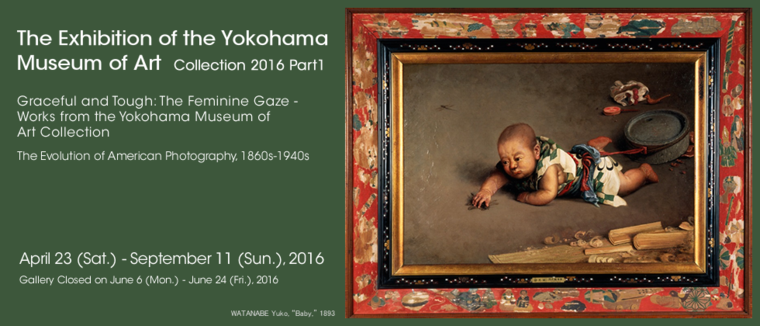 Highlight
Graceful and Tough: The Feminine Gaze – Works from the Yokohama Museum of Art Collection
The Evolution of American Photography, 1860s-1940s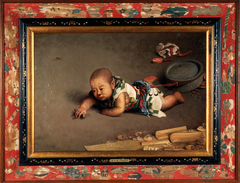 In conjunction with the "Mary Cassatt Retrospective" (June 25-September 11, 2016) organized by the museum, this edition of the collection focuses on the work of female artists.

Today, a woman aiming to be a painter might enroll in an art school. But at the time the state-run Tokyo School of Fine Arts (precursor to the Faculty of Fine Arts at Tokyo University of the Arts) opened in 1889, there were no female applicants. It was a difficult era for women with artistic aspirations. WATANABE Yūkō, the daughter of GOSEDA Hōryū I and the younger sister of pioneering Western-style painter GOSEDA Yoshimatsu, was a trailblazing female figure in Western-style painting in Japan. In addition to being born into a favorable environment, Yūkō, a highly ambitious painter, was chosen to represent her country at the World's Columbian Exposition (held in Chicago in 1893). She showed her work "Baby" in the Women's Building, which also featured a mural by Mary CASSATT. Along with works by artists from the Goseda school, in this exhibit we present a number of other paintings from Yūkō's era.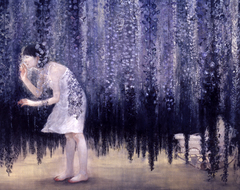 We also present works by foreign female artists in the hope that viewers might consider the significance of CASSATT's theme of "mother and child."
The post-World War II era saw the emergence of numerous female artists in Japan. Many of these women conveyed their strong survival instinct and human grace through their works. Here, we present a diverse range of works from the collection by women who explored their own forms of expression based on a unique aesthetic.

In the photography gallery, we present a special exhibit on the development of American photography from the 1860s to the 1940s in connection to the U.S.-born CASSATT.

Graceful and Tough: The Feminine Gaze – Works from the Yokohama Museum of Art Collection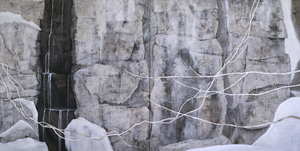 1.The Dawn of Modern Japanese Western-style Painting:
WATANABE Yūkō and Other Artists of the Era
2.Works from the Collection by Foreign Female Artists
3.Graceful and Tough: Women Artists after World War II
4.Beyond Schools: Contemporary Expressions
5.Myriad Gazes in "Nihon-ga" (Japanese-style Painting)
The Evolution of American Photography, 1860s-1940s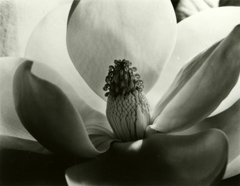 Outline
Dates 
April 23 (Sat.)-September 11 (Sun.), 2016
*Exception:
Gallery Closed on June 6 (Mon.)-June 24 (Fri.), 2016          

Closed
Thursdays (Except May 5、June 2 and August 11), May 6(Fri.), 2016

Open Hours
10:00-18:00 (Last admission at 17:30) 
*Open until 20:30 on May 27 and September 2, 2016
(Last admission at 20:00)

Organizer
Yokohama Museum of Art
Ticket
Adults
\500(\400)

University students
High school students
\300(\240)                 

Junior high school students
\100(\80)
Children under 12
Free
*( )= Group of 20 or more (pre-booking required)
*Free Admission on May 5, 2016.
*Free Admission for high school and younger student with valid ID on every Saturday and June 2.
*Visitors with disability and one person accompanying them are admitted free of charge. (Please present certificate at the entrance.)
*Collection gallery is available with ticket of Special Exhibition.
*Special Exhibition=On June 2, 2016, \500 for adults and university students, free admission for under highschool students and younger with valid ID.