NAKAJIMA Kiyoshi Retrospective:
Exploring the Kaleidoscopic World of an Innovative Nihonga Painter

Highlight
In the turbulent years of Taisho and Showa, the cosmopolitan, progressive city of Yokohama produced an unconventional "Nihonga" painter, NAKAJIMA Kiyoshi, who was always open to new possibilities and never stopped experimenting.
Have you heard of NAKAJIMA Kiyoshi? His name is not familiar to everyone and even the many people who know of him have difficulty associating him with just one kind of painting. Kiyoshi was a highly talented and immensely curious artist who was continually exploring new styles and techniques. It is difficult to believe that the kaleidoscopic artistic world he created could have been produced by one man. It is not surprising that he gained a reputation as a protean painter.

Kiyoshi developed a great love and knowledge of Buddhist art as a young man living in Kyoto and obtained superb painting skills through a study of traditional painting at the "Angado" painting school in Tokyo. Throughout his career, he continued to surprise his audience by abrupt changes of style as he explored new possibilities of painting with traditional Japanese mediums, beginning with a fresh approach to traditional bird-and-flower motifs, switching to boldly deformed figures, and finally engaging with geometrical abstraction. His paintings are characterized by great freedom and openness, often enhanced by irony and humor. A viewer who hopes to construct a unified image of the artist may be bewildered by their incredible diversity and have the unsettling feeling of being pulled into an endless artistic labyrinth.

This exhibition follows Kiyoshi's entire career from youth to old age, exploring his changing interests in motifs and methods. It introduces studies and sketches in addition to finished works to provide a better understanding of his unique way of developing pictorial compositions. The stylistic shifts in Kiyoshi's paintings reflect the times in which he lived, the eras of Taisho (1912-1926) and Showa (1926-1989), which saw dramatic transformations in people's lives and values. While following the evolution of this artist chronologically, the exhibition will also highlight the ideas and esthetic principles that he adhered to faithfully throughout his life in spite of the seemingly drastic changes in his art.

※Some of the works are shown for a limited period. Please contact the museum for details.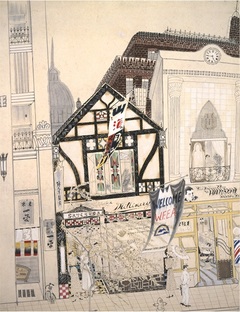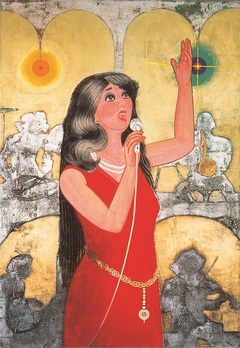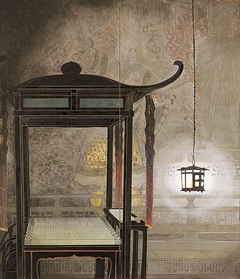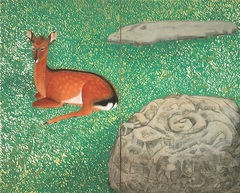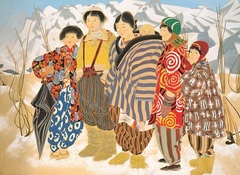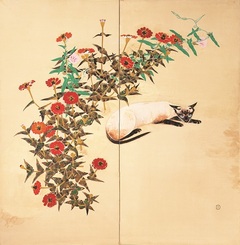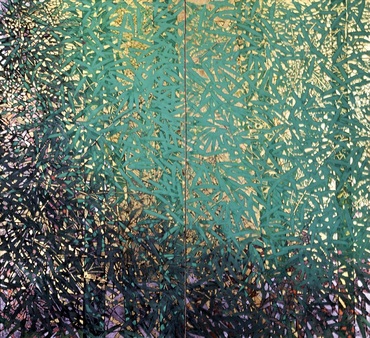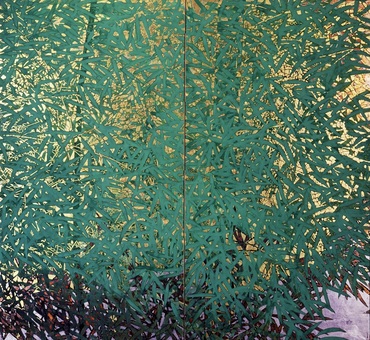 Profile
NAKAJIMA Kiyoshi

NAKAJIMA Kiyoshi was born in Kyoto in what is now Yamashina-ku in 1899. At age 16, he moved to Yokohama, where he worked in a bank while studying painting at MATSUMOTO Fuko's "Angado" painting school. His work was accepted for exhibition in the "Inten" (Japan Art Institute Exhibition) for the first time when he was 25. In subsequent exhibitions, he won the Japan Art Institute Award a number of times and was elected a permanent member. He became a leading figure in the "Inten" and continued to participate in their annual exhibitions. Except for three years during World War II when he relocated to Obuse Village (today's Obuse-cho, Kamitakai-gun, Nagano prefecture), Kiyoshi lived in Yokohama all his life and contributed to the local art scene. In his later years, he was commissioned to paint the sliding doors inside "Rinshunkaku" in "Sankeien" Garden (located in Naka-ku, Yokohama). These paintings, which were a synthesis of traditional and modern styles, were his culminating achievement. He had finished the doors of five rooms when he fell ill in 1981 and left the remainder of the work to his third son, NAKAJIMA Chinami. After several years of recuperation, he passed away in 1989.
Ticket
Advance Pair Tickets
\1,800
*A pair of tickets for two people.
*On sale from July 10 until September 23, 2015. 

Adults
\1,200(Advance \1,000/ Group of 20 or more \1,100)

University students
High school students 
\800(\700/\700) 

Junior high school students
\400(\300/\300)
Children under 12
Free
Seniors (65 and older)
\1,100
(ID required, only available at ticket counter in the museum)
*Advance ticket is available at Museum Shop, smartphone ticket with tixee and Seven-Eleven ticket, on sale from September 25 until November 2, 2015.
*Group of 20 or more (pre-booking required)
*Free Admission on November 3rd, 2015.
*Free Admission for high school and younger student with valid ID on every Saturday.  
* Visitors with disability and one person accompanying them are admitted free of charge.  
(Please present certificate at the admission.)
*Collection exhibition is available with this ticket.

Outline
Dates             
November 3 (Tue.), 2015 - January 11 (Mon.), 2016 
Open Hours
10:00-18:00 (admission until 17:30)

Closed
Thursdays,
December 29 (Tue.), 2015 - January 2 (sat.), 2016
Organizers
Yokohama Museum of Art, Kanagawa Shimbun,
television kanagawa, inc.

Supported by
The City of Yokohama

Grant from
The Mitsubishi UFJ Trust Cultural Foundation
In Cooperation with
Minatomirai Line, Yokohama Cable Vision Inc., Yokohama FM Broadcasting Co., Ltd., Metropolitan Expressway Co., Ltd.