Cai Guo-Qiang: There and Back Again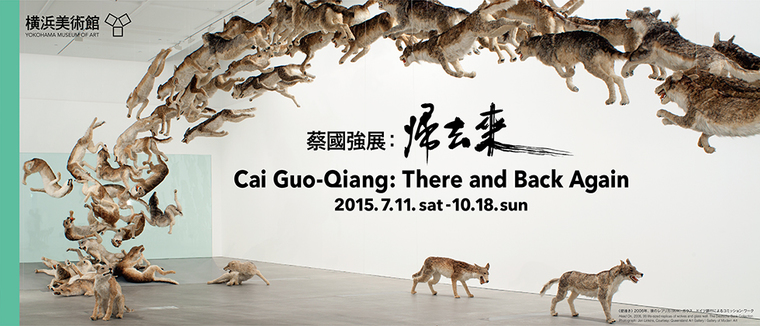 Overview
Cai Guo-Qiang: There and Back Again"is a solo exhibition by the New York based Chinese born contemporary artist. It is the first large-scale solo exhibition of the artist to be held in Japan in the last seven years.

After studying stage design at the Shanghai Theater Academy, Cai Guo-Qiang lived in Japan for nearly nine years, from 1986 to 1995. In Japan, he began exhibiting at art museums and participating in exhibitions abroad, which brought him international recognition. Since 1995, he has lived in New York City and has participated in major solo and group exhibitions around the world.

Cai is known for his gunpowder drawings, his grand scale installations and ephemeral events using fireworks and other media. By applying unconventional materials and dynamic techniques, he incorporates various elements of Chinese culture such as gunpowder and Chinese traditional medicine—he grounds his artwork and practice in an Eastern worldview.

This exhibition presents significant works produced in the recent years, which have never been shown in Japan. As an artist who was born in China, studied in Japan, and currently lives and works in America, Cai's work reveals a unique consideration and harmony between Eastern and Western philosophy.

This exhibition features new large-scale two-dimensional works—commissioned especially for this exhibition. The new drawings will be created in Cai's signature medium, igniting gunpowder on Japanese paper. The subject will be selected through the artist's research on the history and culture of the city of Yokohama. The exhibition also includes "Head On," of Cai's signature works, which will be shown for the first time in Japan.

Taking inspiration from the title of Tao Yuanming's famous poem"The Return," this solo exhibition intends a return to the place of origin where Cai's artistic path first took shape. It also aims to introduce his current practice, including a new work based on the history of Yokohama.

This will be a monumental solo exhibition in which Cai Guo-Qiang returns to a place that was instrumental in shaping the formative years of his career.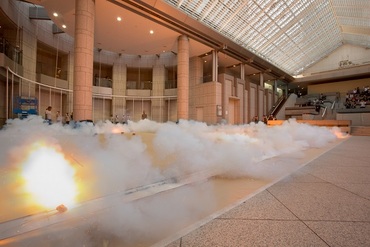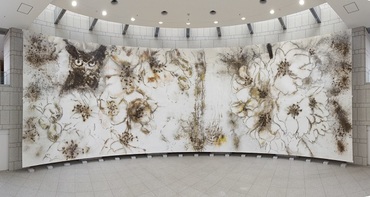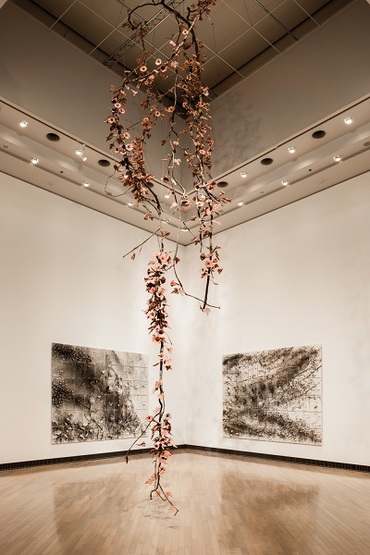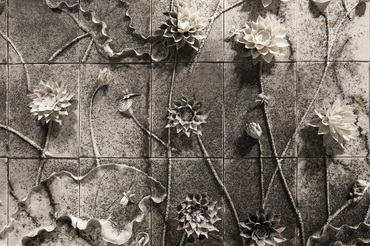 Profile
Cai Guo-Qiang (b.1957, Quanzhou, Fujian Province, China).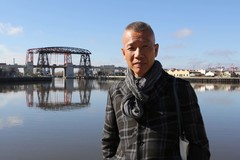 He was trained in stage design at the Shanghai Theater Academy, and his work has since crossed multiple mediums within art, including drawing, installation, video and performance. While living in Japan from 1986 to 1995, he explored the properties of gunpowder in his drawings, an inquiry that eventually led to the development of his signature explosion events. Cai was awarded the Golden Lion at the 48th Venice Biennale in 1999, and the 20th Fukuoka Asian Culture Prize in 2009, and the Praemium Imperiale in 2012. Additionally, he was also among the five artists honored with the first U.S. Department of State Medal of Arts award. He also served as Director of Visual and Special Effects for the Opening and Closing Ceremonies of the 2008 Summer Olympics in Beijing.

Among his many solo exhibitions and projects include "Cai Guo-Qiang on the Roof: Transparent Monument", Metropolitan Museum of Art, New York, 2006 and his retrospective I Want to Believe, which opened at the Solomon R. Guggenheim Museum, New York in 2008. His first-ever solo exhibition in Brazil, "Cai Guo-Qiang: Da Vincis do Povo", went on a three-city tour around the country in 2013. Traveling from Brasilia to Sao Paulo before reaching its final destination in Rio de Janeiro, it was the most visited exhibition by a living artist worldwide that year with over one million visitors. In October 2013, Cai created "One Night Stand (Aventure d'un Soir)", an explosion event for Nuit Blanche, a citywide art and culture festival organized by the city of Paris. In August 2014, his solo exhibition "Cai Guo-Qiang: The Ninth Wave" opened at the Power Station of Art in Shanghai.?

His most recent exhibition "Cai Guo-Qiang: Impromptu" opened in December 2014 at Fundacion Proa in Buenos Aires. On January 24, 2015, he created "Life is a Milonga: Tango Fireworks for Argentina", which was realized at Vuelta de Rocha outside Fundacion Proa, La Boca, Buenos Aires. He currently lives and works in New York.

Ticket
Adults
\1,500(Advance \1,300/ Group of 20 or more \1,400)

University students
High school students 
\900(\700/\800) 

Junior high school students
\600(\400/\500)
Children under 12
Free
Pair Tickets

\2,000 *A pair of tickets for two people.
*On sale from March 28 until May 6, 2015. 
*With a ticket folder (only in a Museum shop)
*Group of 20 or more (pre-booking required)
*Free Admission for high school and younger student with vaild ID on every Saturday.  
(Student ID or student handbook required)
* Visitors with disability and one person accompanying them are admitted free of charge.  
(Please present certificate at the admission.)
*Collection exhibition is available with this ticket.
*Advance ticket is available at Museum Shop, smartphone ticket with tixee and Seven-Eleven ticket, on sale from May 8 until July 10, 2015.
Outline
Dates
July 11 (Sat.)-October 18 (Sun.), 2015

Open Hours
10:00-18:00 (admission until 17:30)
*Evening hours: September 16 (Wed.), September 18 (Fri.)
10:00-20:00 (admission until 19:30)

Closed
Thursdays

Organizers
Yokohama Museum of Art, THE YOMIURI SHIMBUN
Supported by
Embassy of the People's Republic of China in Japan,
The City of Yokohama,
Fujian Economy and Culture Promotion Association in Japan
Special Sponsored by
Warehouse TERRADA
Sponsored by
Huawei Technologies Japan K.K., Shiseido Co., Ltd.

In Special Cooperation with 

Japan Airlines

In Cooperation with
Deutsche Bank Group, Canon Marketing Japan Inc.,
Bridge Roots Law Firm, Kikushima Corporation,
Eishi Katsura Studio, Graduate School of Film and New Media,
Tokyo University of the Arts | geidaiRAM,
Yokohama College of Art and Design,
Minatomirai Line, Yokohama Cable Vision Inc.,
Yokohama FM Broadcasting Co., Ltd.,
Metropolitan Expressway Co., Ltd.